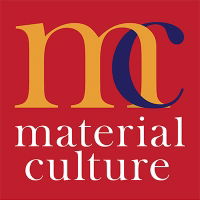 Weekly Auctions of Exceptional Items
Upcoming Auctions
News
Reviews
Past Auctions
Record Results
Upcoming Auctions from Material Culture
Bidder Reviews for Material Culture (507)
8 Latest ReviewsSee All
Reliable & Easy to Deal With
I've both bought and sold through Material Culture and have always been very pleased with my experiences. The owner and staff are wonderful to deal with, professional and honest, helpful with questions and any problems that arise, and always available if you need advise or information. Items are accurately described, payment methods are straight forward, and prompt shipping can easily be rearranged through a number of different mail services. All around a reliable operation to deal with, and I've so far never been disappointed. Many thanks!
Good people to deal with
I have dealt with material culture. They have always been courteous and accommodating. I plan to continue buying from them as one of my top auction houses.
Leslie
Charlotte, North Carolina
Judith
Philadelphia, Pennsylvania
John O'Malley
Washington, Virginia
All Good
Simply No Problems, all good.
Excellent experience through entire process!
Straight-forward process, easy to work with, received artwork without a problem.
News about Material Culture