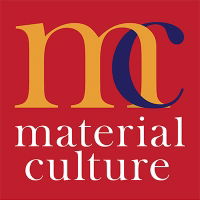 Weekly Auctions of Exceptional Items
Upcoming Auctions
News
Reviews
Past Auctions
Record Results
Upcoming Auctions from Material Culture
Bidder Reviews for Material Culture (524)
8 Latest ReviewsSee All
Superb!!
Great items and a great Experience!!
Dana
Lincoln, Massachusetts
Jack
East Hampton, New York
My favorite for years. Look forward to every auction
This is the most interesting auction with the most eclectic offerings. The people that work there are so knowledgeable and nice to work with. Can't say anything but good things about this auction house. My favorite for years.
Jerry
Galisteo, New Mexico
Alexandra
Fort Lauderdale, Florida
News about Material Culture