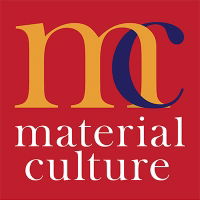 Weekly Auctions of Exceptional Items
Upcoming Auctions
Reviews
Past Auctions
Record Results
Upcoming Auctions from Material Culture
Bidder Reviews for Material Culture (472)
8 Latest ReviewsSee All
Christie
Kennett Square, Pennsylvania
Anthony
Santa Fe, New Mexico
Integrity
I knew the collection by knowing the collector and wonderful things they have but that's rarely the case, I purchased items from other houses that hide defects and damages and post "AS IS" be mindful of those auction houses, Material Culture has wonderful items and I have not been disappointed.
Kevin
Chalfont, Pennsylvania
Great auction house-accurate and fair!
I have purchased from Material Culture a few times and I have always enjoyed the process and the experience. They are very accurate in their descriptions and they answer all questions quickly and clearly. My family lives near Philadelphia so family members have picked up for me. Whenever I am in Philadelphia, I like to stop by their showroom and browse (before these current virus days). They have an incredible facility full of beautiful treasures from around the globe! I hope I am able to browse again some time soon. Thank you for continuing to sell pieces of high quality to the global market.
Alexander
Van Nuys, California
my fav auction place
my fav auction
Reliable, accurate descriptions
I've been pleased with all my purchases from Material Culture. Items are accurately represented, the purchasing process is straight forward, reliable shipping alternatives easy to arrange, and the staff at Material Culture are always there to help if issues come up. Thanks for a trouble-free auction experience!
Tristan
Los Angeles, California
Accurate descriptions and fast turn around
Streamlined and accurate from start to finish. Strong provenance for all lots with well researched item descriptions. Looking forward to discovering more treasures through them in the future!
James
St. Petersburg, Florida